Class Schedule
This is a regularly scheduled classroom, here's this semester at a glance: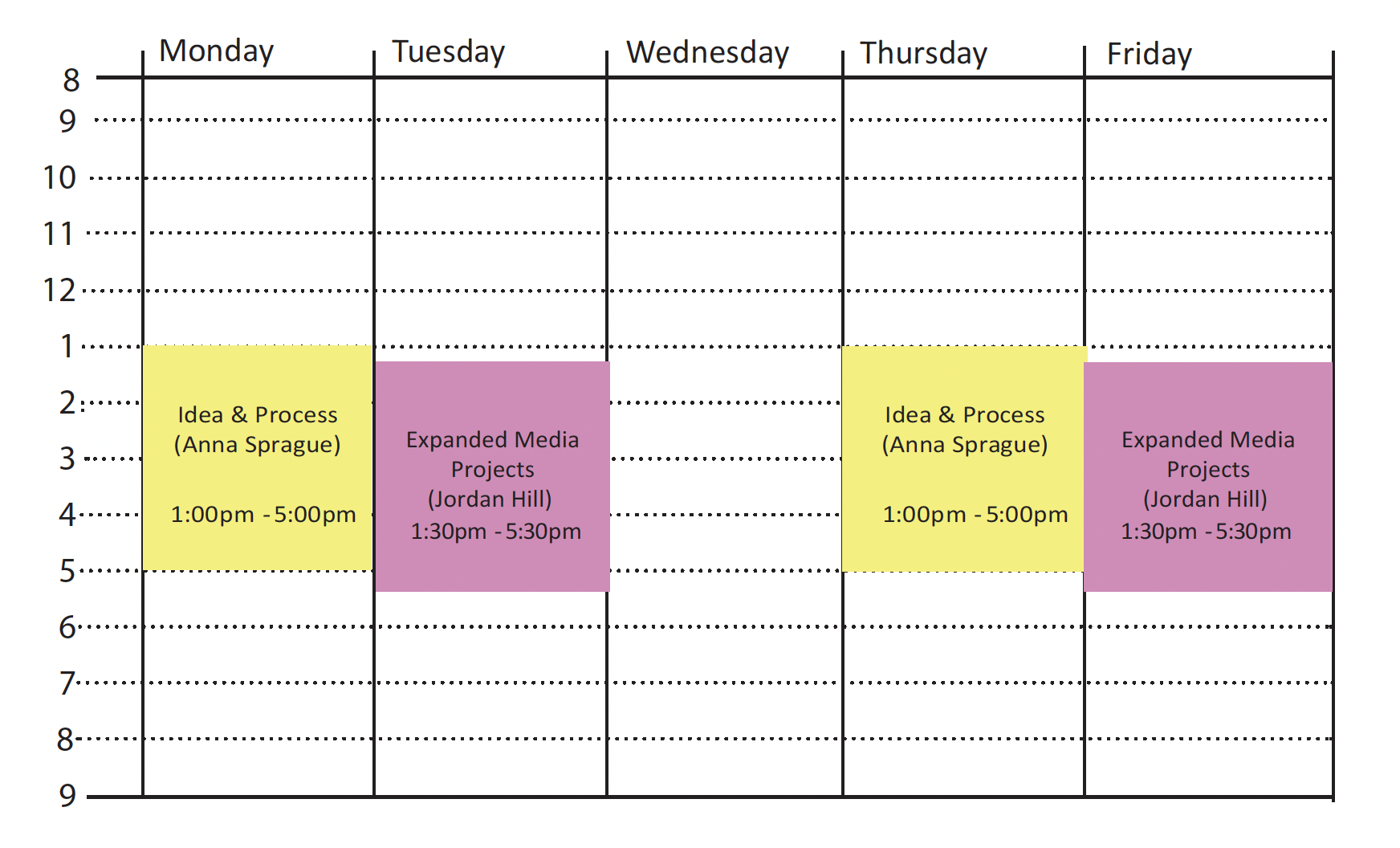 Full Description
Film, installation, photography, movement, group meetings!
Main Studio is a flexible space with a luxuriously sized footprint!  You don't have to be taking classes at Academy to take advantage of this fantastic space!
If you are interested in set building or other types of construction where health and safety may be an issue, you must book the space through your instructor.  A deposit may be required.